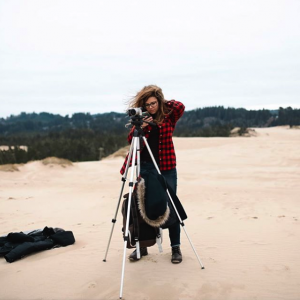 Born in France, I grew up moving between a number of different cities in my beautiful country.
After completing school, I decided to make my 20th move to a new city, namely Vancouver, Canada.
I studied graphic communication followed by movies; two different fields that I like to unite in my work.
I have been working at John Fluevog Shoes since 2016, first as the product photographer and now as the Photography & Videography Creative Lead, and using the rest of my time freelancing and collaborating on creative projects with like-minded artists.
I am passionate about my craft and always try to surpass myself with new challenges.
My background in film influences me a lot in my artistic direction, making story telling my priority, as dramatic set-ups and the intention of bringing emotions. 
I like to enjoy every little simple moment of life, like walks by the water or sharing a good meal with friends, but what i like the most is that unique sensation of discovering and being amazed by a new place.